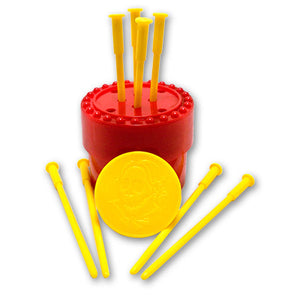 The Magic Spiked Coin Trick
An amazing penetration effect - the long spikes penetrate through the coin or token without damaging it!  How is this possible?! The audience is free to inspect the coin before and after the trick, no holes or secrets to uncover!  Self-working, easy-to-perform magic that anyone can do within moments of receiving the trick!  A classic (and mind blowing) effect that every magician should have!  Order yours today!
Durable hard-plastic construction will last for thousands of performances! 
---
We Also Recommend