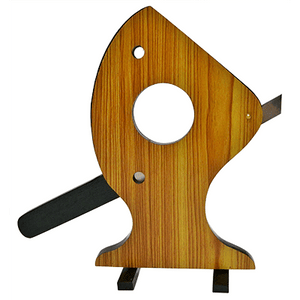 The Magic Arm Chopper
Introducing the Magic Arm Chopper – Unleash the Magician in You!
Experience the sensation that's captured millions of hearts on social media – now available for you to own!
Imagine the amazement on your friends' faces as you test their courage with this peculiar cutting instrument.
Invite the bravest among them to place their hand in the apparatus – they'll feel the pressure but emerge unharmed!
Watch as you effortlessly slice a cucumber in two with the magic of this incredible device!
Then, put their hand back in, and let the magician's touch work its wonders as the blade descends harmlessly.
A perfect gift for aspiring young magicians or anyone looking to add a touch of mystique to their life!
Looks dangerous! Actually very safe :)
Easy to perform!
Viral on social media
Don't miss out on owning the enchanting Magic Arm Chopper – Order yours today and be the magician everyone admires!
---
We Also Recommend