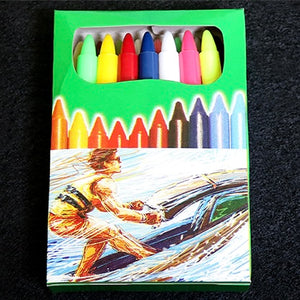 Magic Vanishing Crayons
As seen on How To Magic!  This is a nice little trick that goes over very well with children!  
EFFECT: The magician shows a box of wax crayons. The crayons can be seen through the cut out window on one side of the box. Within a twinkle of an eye, all the crayons instantly disappear!
This trick is best done in combination with our Magic Coloring Book!  Imagine the crayons visually vanish from the pack and now the blank pages of the coloring book are all colored in!  Wow!
Makes a perfect stocking stuffer gift for the holidays - order now!
---
We Also Recommend