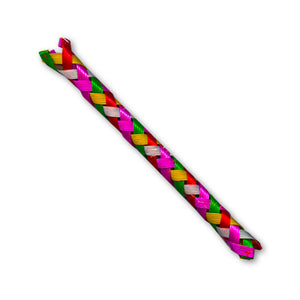 Magic Finger Trap Prank
Fingers are easily pushed into a colorful, plaited tube for a fun magic trick that quickly turns into a funny prank!  It is not possible to release the fingers from the tube easily!  The harder they try to pull their fingers out, the harder the trap locks on!  Only you know the secret to releasing them from this prison!  Also known as the Chinese Finger Trap trick, this classic magic prank prop should be in every magic pranksters arsenal of tricks! 
Add a few to your order today and prank it up!
---
We Also Recommend