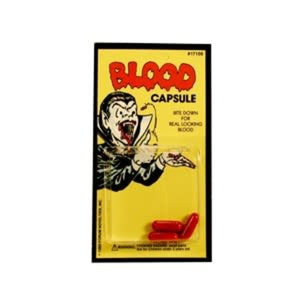 MAGIC BLOOD CAPSULES 🩸
A classic Halloween magic prank - just pop a blood capsule in your mouth for a super freaky effect to look like you're bleeding from the mouth!  No injuries required!  Completely safe and non-toxic formula combined with an extremely realistic esthetic make these blood capsules top gear for any magician prankster! 
Comes with 3 separate blood capsules in the pack for multiple performances of your freaky magic prank!
Make a bloody good choice and get yours today!
---
We Also Recommend