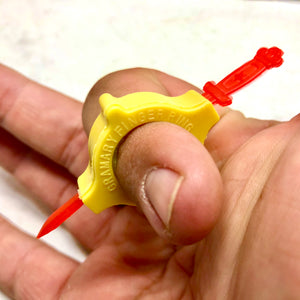 Magic Sword Through Finger Trick
The magic sword thru the finger trick as seen on How To Magic now available to you!  Take a miniature plastic sword and present it to your audience, a small plastic ring is placed on your finger... the sword is then thrust through the ring seemingly penetrating right through your finger!  To the shock and disbelief of your spectators, the sword is removed from your ring and no harm has been done to your finger whatsoever!
Totally safe and self-working magic anyone can do!
Makes a prefect stocking stuffer for the holidays!
---
We Also Recommend