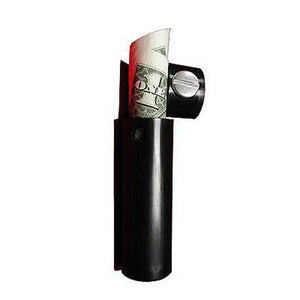 Magic Bill Tube Money Trick
The Magic Bill Tube Money Trick as seen on How To Magic!  Magic with borrowed money!  The magician borrows a bill from one of his spectators and has them sign it with their name.  Placing the bill under a handkerchief, the magician then removes a small, sealed tube from his pocket and hands it to a spectator.  The borrowed bill then magically vanishes!  Directing the audience's attention to the sealed tube, the magician allows the
spectator
who has been holding it to open the tube...  Found inside is the borrowed (and signed) bill!  The bill in the tube is really the same one borrowed from the spectator at the beginning!  Absolutely amazing and very easy to do!
Manufactured in the USA
Easy to Perform!
Perfect for Beginner Magicians!
Get yours today and start astonishing your friends and family!
---
We Also Recommend