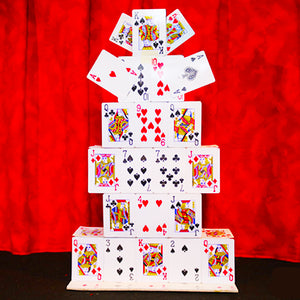 Magic House of Cards
As seen on How To Magic!  
Easy to perform!  The magician drops cards on a table or tray - it is subsequently covered by a cloth. Within seconds, as the cloth is pulled up and removed, a house of cards approximately 15 inches high appears to be "built."  Perfect as a stand-alone effect or as a finale for a card magic routine!
Includes Card Castle and full instructions.  A perfect magical gift for the holidays!
---
We Also Recommend