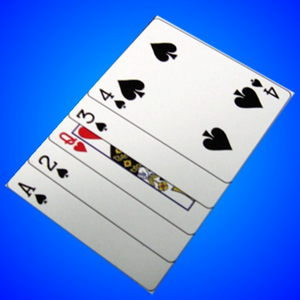 Clipped Card Magic Trick
Magician shows a Jumbo card printed with five bigger cards both front and back. Four of the cards have black faces. The card in the center is a red picture card – the Queen of Hearts... The challenge is to put a paper clip on the Queen while the cards are face down. Sounds simple right?  But surprisingly your audience will fail every time! Only you know the secret! A must have for every magician's arsenal.

You get a stack of cards, and written instructions. You provide the paper clips!
---
We Also Recommend