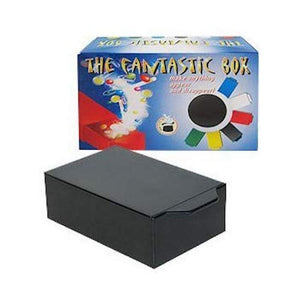 The Fantastic Box
The magician produces candies, playing cards, money and more from an empty box!  Make any object small enough to fit inside the box seemingly vanish or appear in an instant!

Incredibly easy to do!  Almost totally self-working magic that anyone can perform with no practice at all!  Take it out of the package and perform a magic miracle within minutes!
Durable prop lasts for 1000s of performances!  A wonderful addition to any magic kit.
---
We Also Recommend