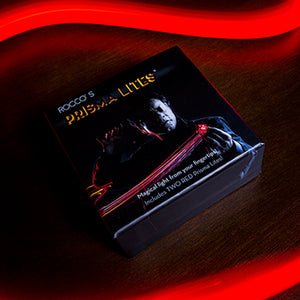 Magic Light Up Thumb Tips (Set of 2)
Harness the power of light within your bare hands!  Visually make a red light appear at your fingertips!  Toss it hand to hand and then make it disappear without a trace!  Or even use your powers to magically pluck a light off the Christmas Tree!  Pass the magic light through your ears and even create the illusion of you eating the light!  You can do it all with the official Prisma Lights by Rocco - the original creator of the D'Lite Light Up Thumb Tip!  Brighter than ever with an easily-accessible, replaceable battery.
SUPER EASY to perform, anyone can do this trick within minutes of opening the package :) great confidence builder for kids and beginner magicians!
Durable construction lasts for thousands or performances!
Super Bright Prisma Lites come in adult or junior size.
Color of light may vary between red, blue, green or white.  Selection option coming soon!
---
We Also Recommend